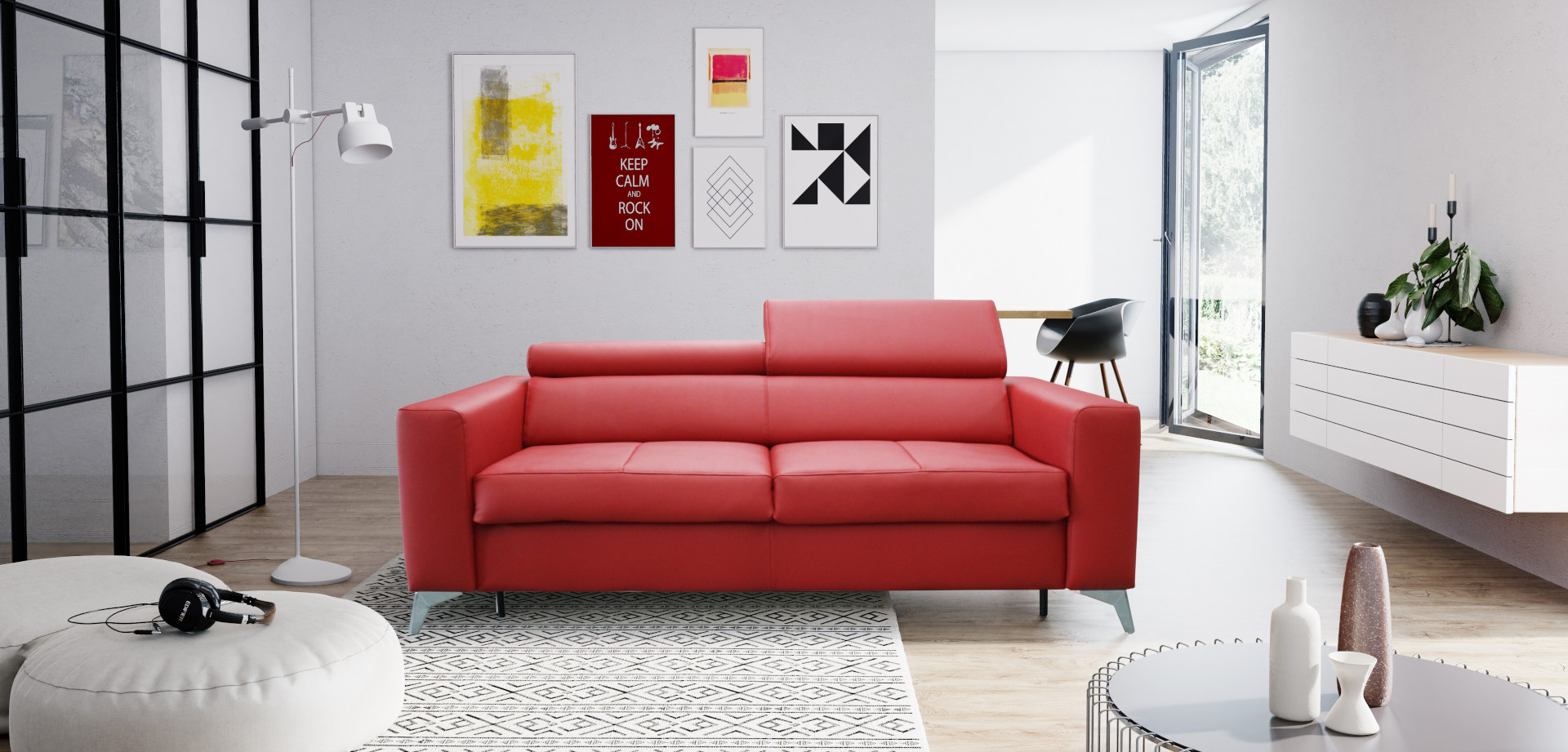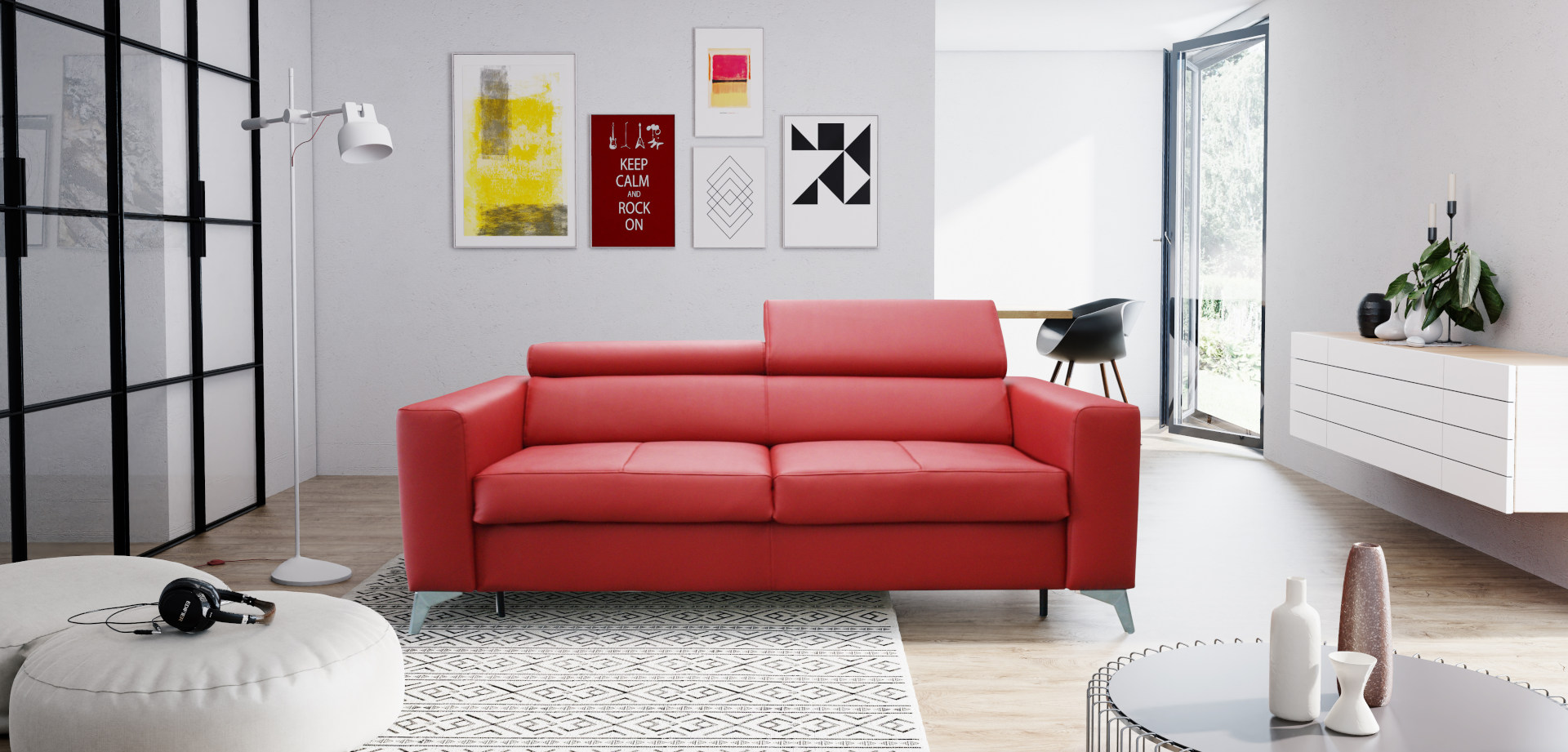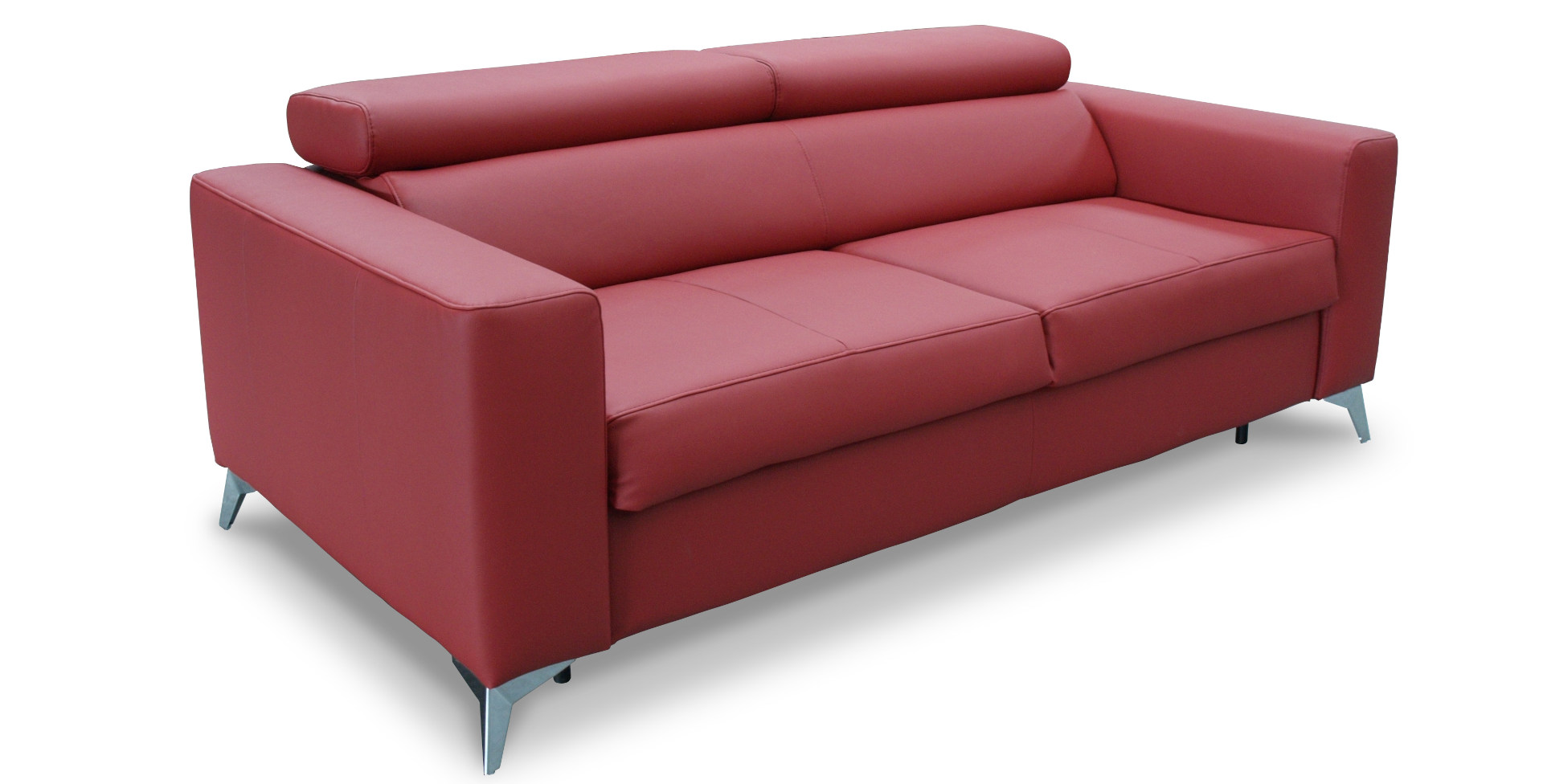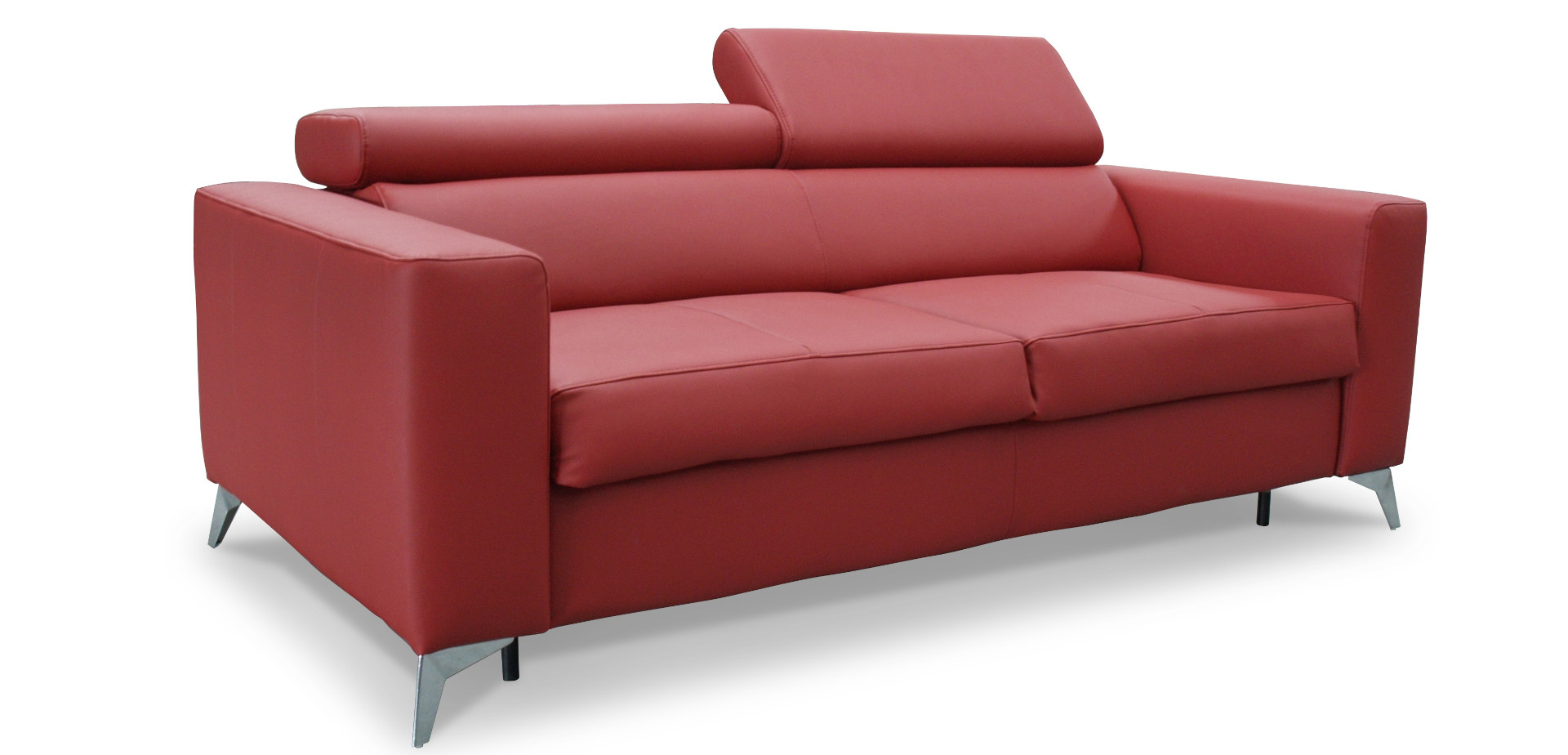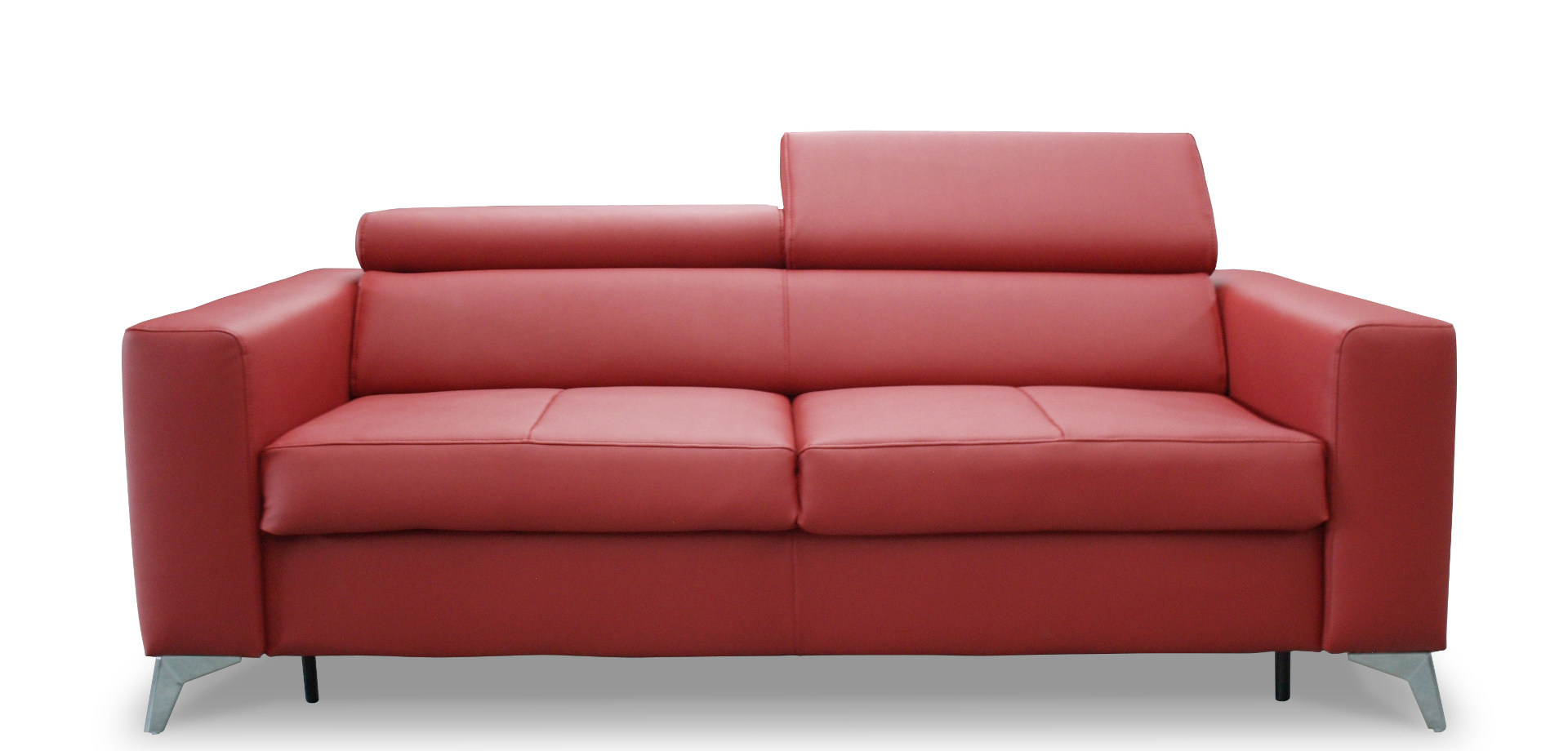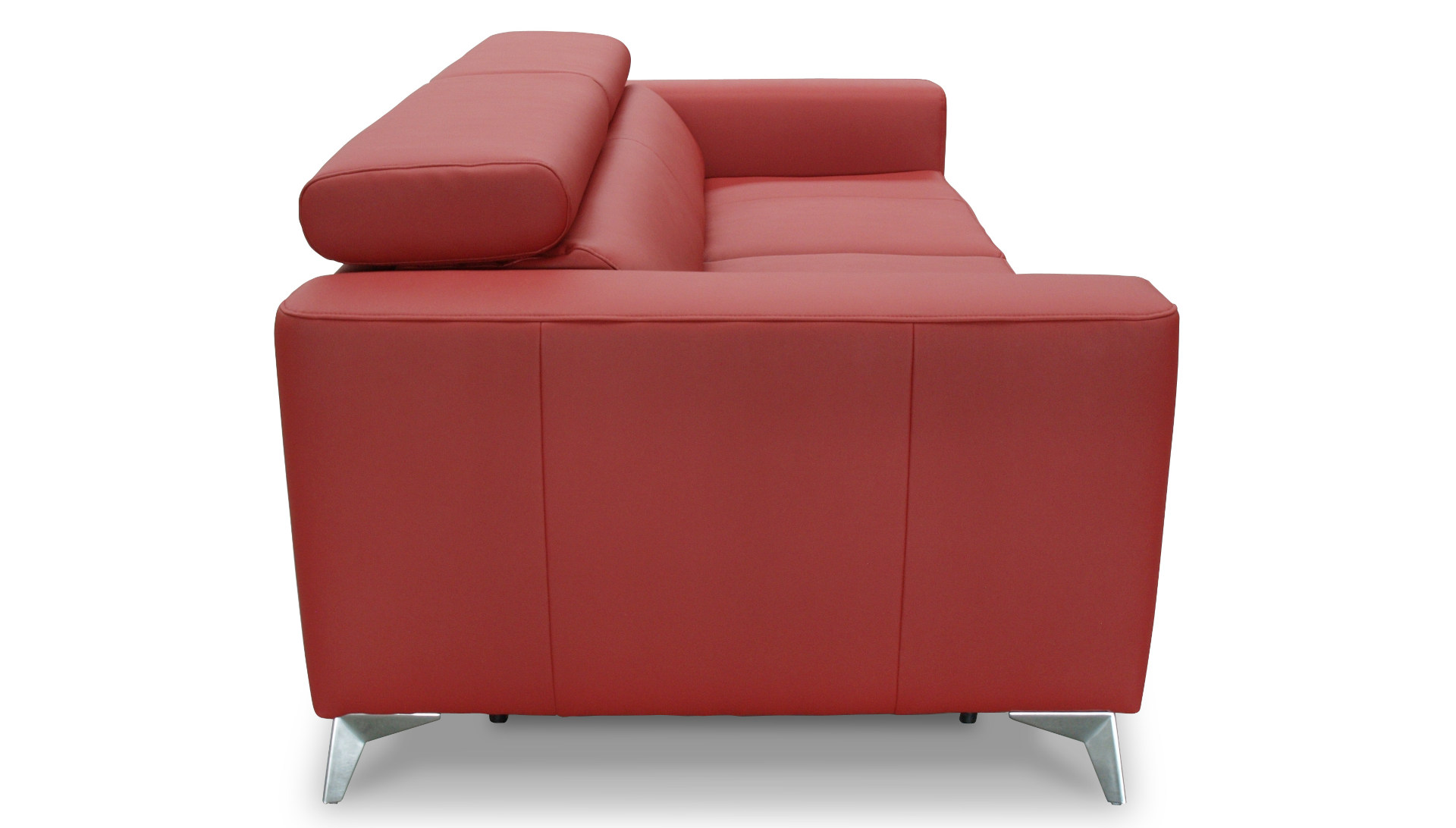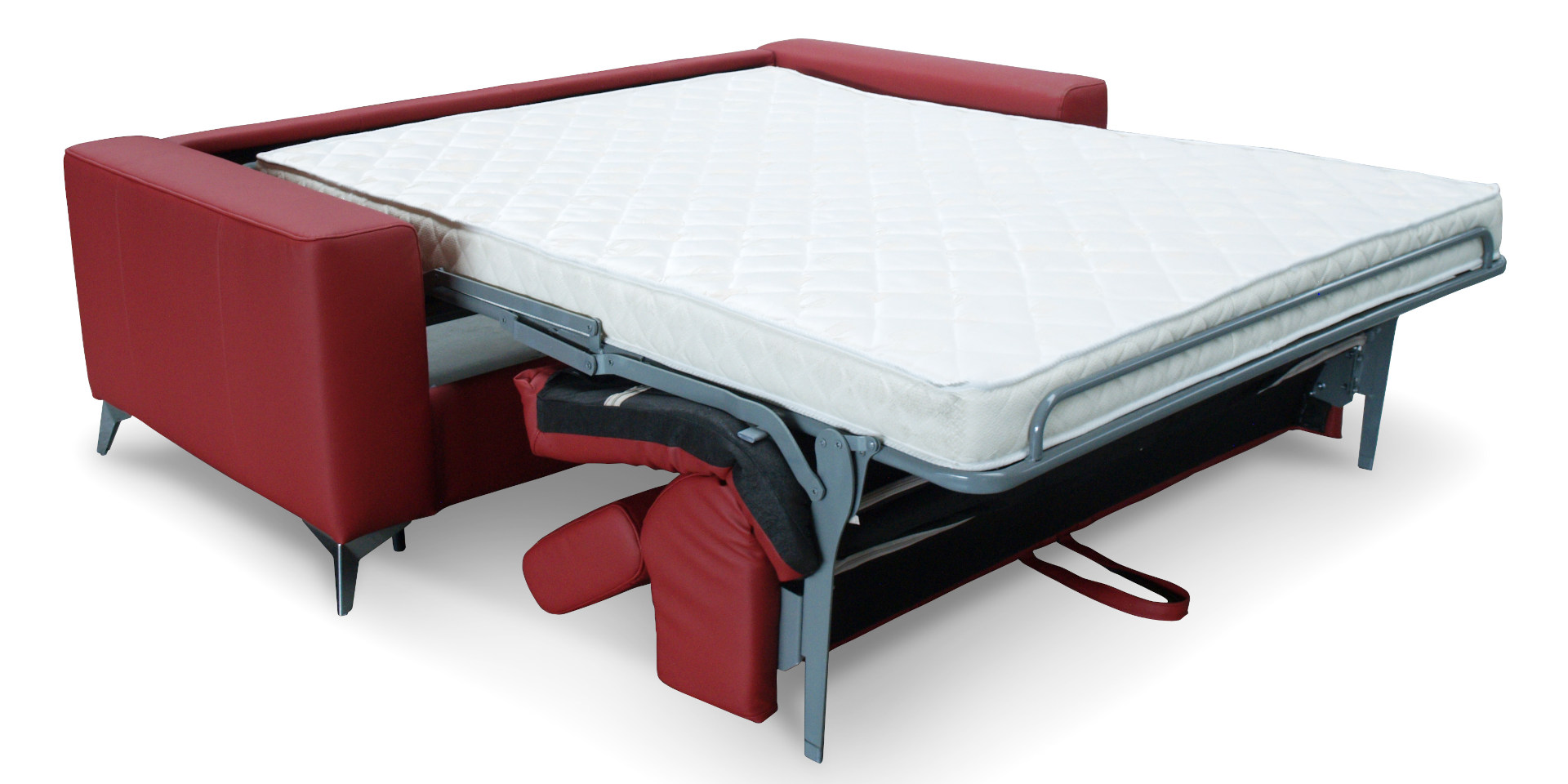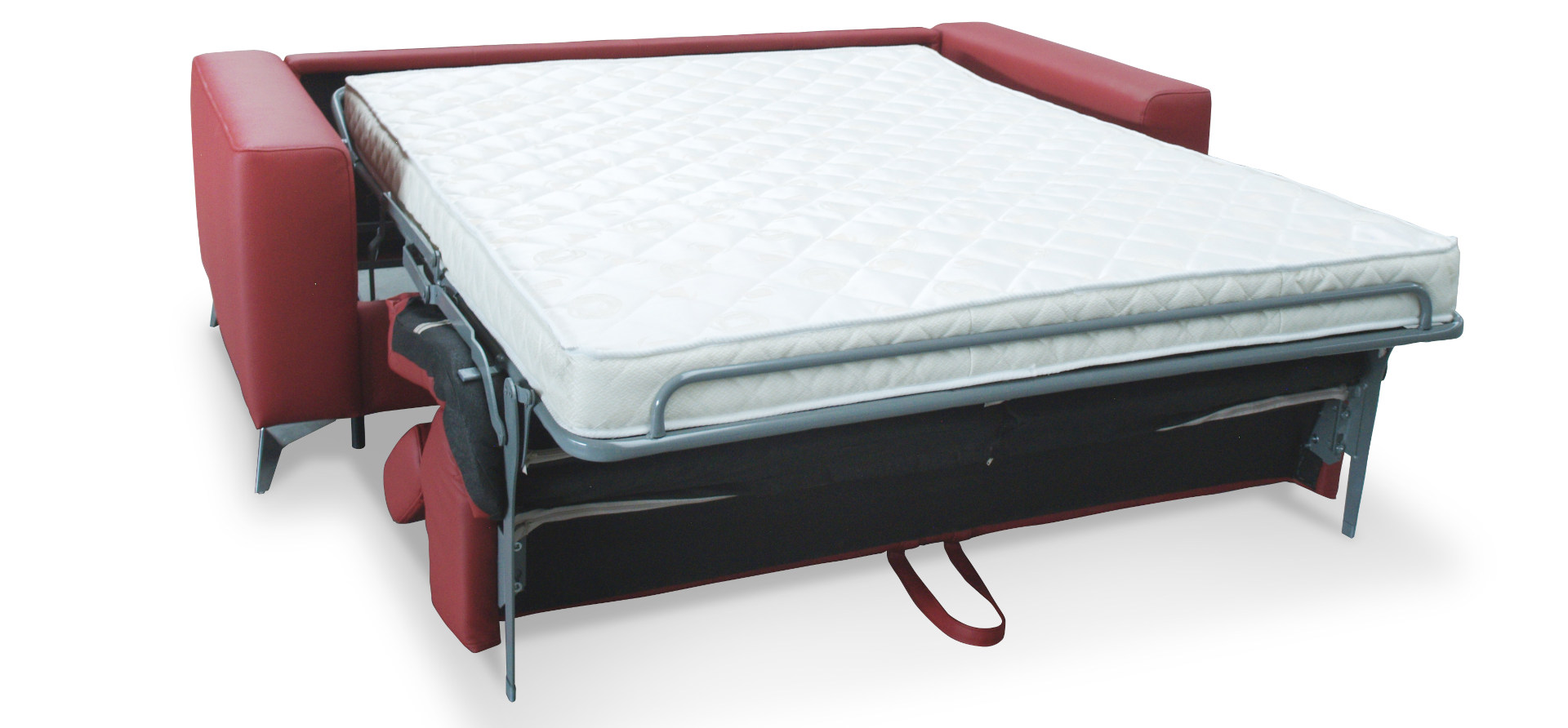 Mono
MONO is a collection characterized by an elegant form that will bring an atmosphere of modernity and luxury to the interior. Neatly construction and its finish ensure exceptional comfort during use. MONO will fit perfectly in a minimalist interior with a modern ambience. In addition, the fold-out sleeping function allows you to smoothly, without additional effort, turn a sofa or corner sofa into a bed – with a very comfortable mattress. The MONO collection includes a corner sofa with a sleeping function and a 3-seater sofa bed. The collection is available in many types of natural leather and fabrics with a wide range of colors.
For details: the type of upholstery, the color of the upholstery, possible additional elements (headrests, side change, leg change), as well as available elements for a possible individual sofa or corner sofa configuration – ask in the nearest sale point.
Dimensions
3-seater sofa with sleeping function - Sofa 3F
Width [cm] 206
Depth [cm] 101
Height [cm] 76 - 95
Corner sofa with a sleeping function and a container for bedding - 3F-OTM/BK | OTM/BK-3F
Width [cm] 286
Depth [cm] 208
Height [cm] 77 - 98
Additional dimensions
Sleeping area [cm] 140x185
General information
Sleeping function Yes
Unfolding automat
Storage Yes
Feet Metal
Additional information
upholstery fabrics to choose
INFORMATION
Dimensions are given with a tolerance of +/- 3 cm. Photos and drawings may differ slightly from reality. Furniture does not function as beds, the sleeping function should be used occasionally. The manufacturer may introduce changes to the colors, design, dimensions and functions of the presented products. Please contact the point of sale before making a purchase.