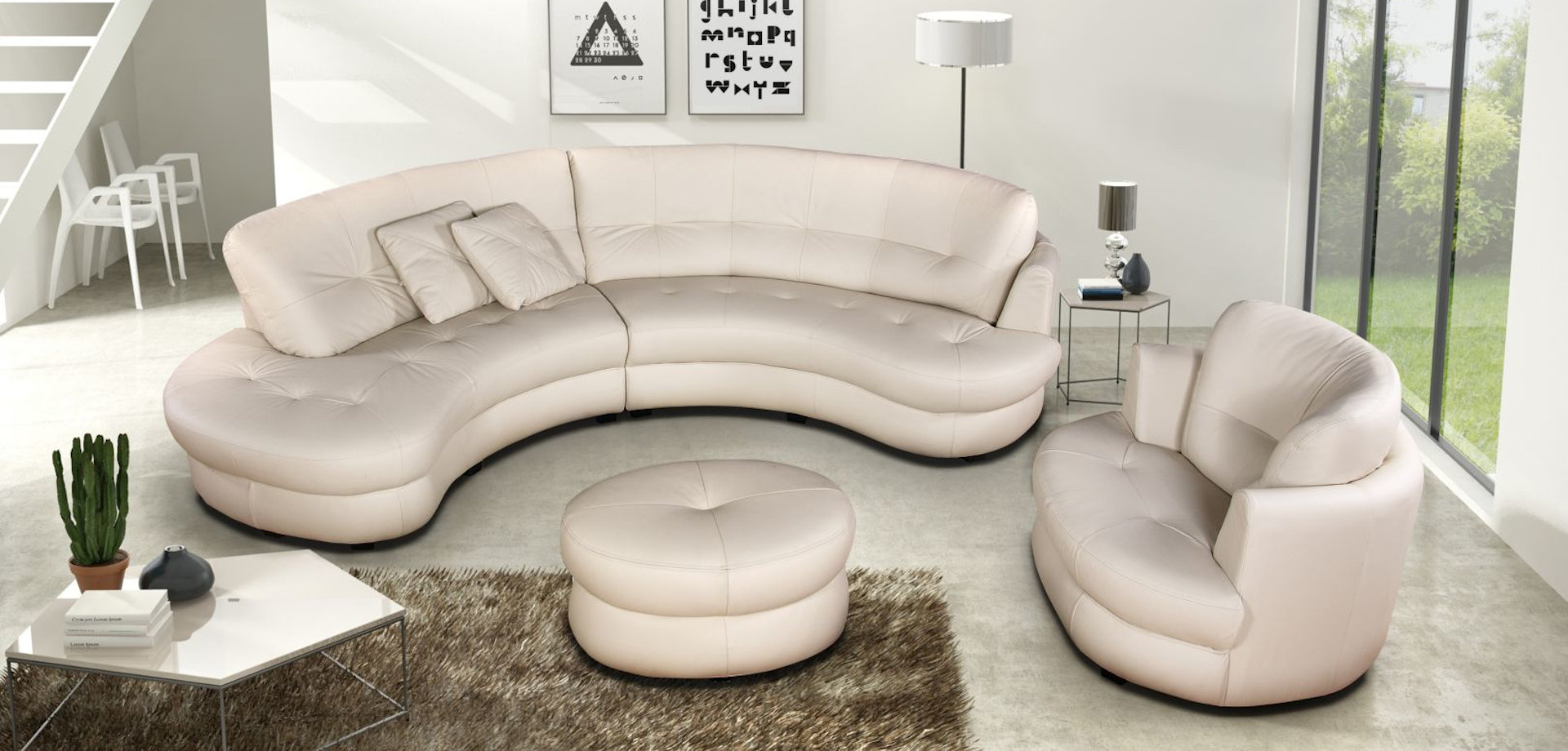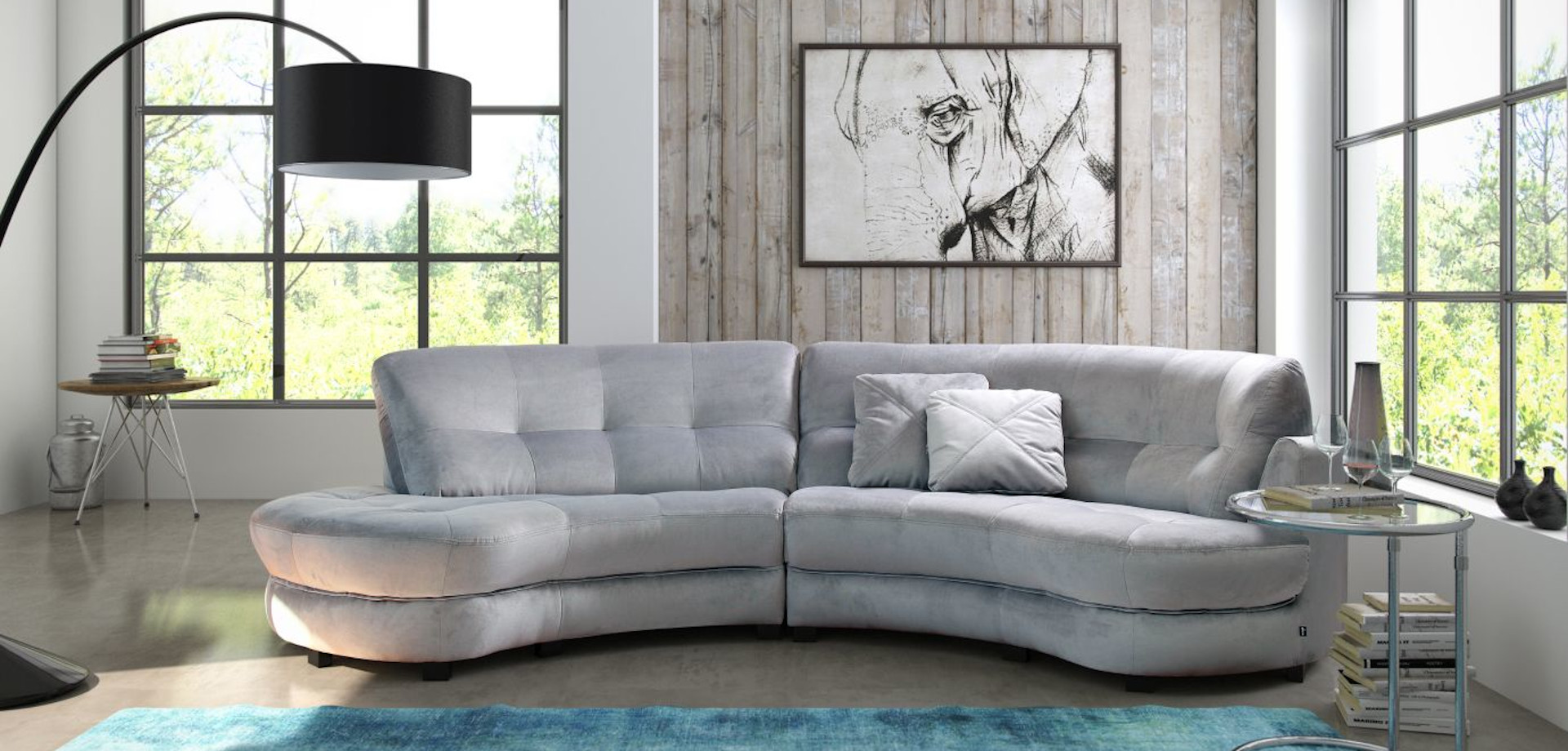 Bretania
The extremely elegant design of this sofa in its original shape provides an atmosphere of family relaxation. Thanks to its unique form, it is able to accommodate much more people than a traditional corner sofa. Delicate quilting adds an unique look and elegance.
For details: the type of upholstery, the color of the upholstery, possible additional elements (headrests, side change, leg change), as well as available elements for a possible individual sofa or corner sofa configuration – ask in the nearest sale point.
Dimensions
Width [cm] 300
Depth [cm] 113
Height [cm] 80
Additional dimensions
POUFFE height [cm] 41
POUFFE width [cm] 77
POUFFE depth [cm] 57
ARMCHAIR height [cm] 80
ARMCHAIR width [cm] 102
ARMCHAIR depth [cm] 95
General information
Sleeping function No
Unfolding none
Storage none
Cushions Yes | two decorative pillows included (if the same upholstery color as the whole sofa)
Feet Wooden - colors to be selected from the wood samples | Plastic
Additional information
upholstery fabrics to choose
two decorative pillows included
colors of wooden elements to choose from the samples
INFORMATION
Dimensions are given with a tolerance of +/- 2%. Photos and drawings may differ slightly from reality. Furniture does not function as beds, the sleeping function should be used occasionally. The manufacturer may introduce changes to the colors, design, dimensions and functions of the presented products. Please contact the point of sale before making a purchase.